POLARITY 2
Cybersecurity protection for your business.
POLARITY is a strategic list of cybersecurity services designed to protect, monitor and train the people in your business.  Increase your security posture with POLARITY by BRITECITY.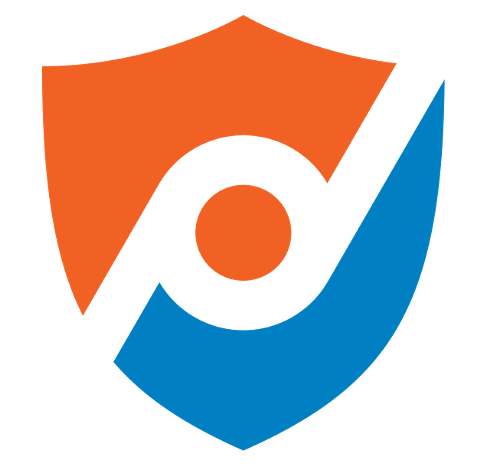 The cyber security landscape of your business is changing.
The cybersecurity authorities of the United States is releasing this Cybersecurity Advisory.  The intent is to warn organizations that Russia's invation of Ukraine could expose organizations to increased malcious cyber activity.
Next-Generation Antivirus – built with Artificial Intelligence (AI):
When a breach does occur, next-gen antivirus minimizes the pain of recovering from a catastrophic infection by repairing the damage automatically. With 24/7 monitoring and remediation automated repairs can happen behind the scenes. Additionally, the AI within this engine is always learning. As virus's become smarter, so will the engineer.
Prevention & Content Filtering:
Many Phishing attacks are effective. If someone at your firm does fall victim to an attack, our Prevention & Content Filtering system will block known malicious websites and prevent the attack from being successful.
MFA Powered by DUO
Multi-factor authentication from Cisco's Duo protects your applications by using a second source of validation, like a phone or token, to verify user identity before granting access. Duo is engineered to provide a simple, streamlined login experience for every user and application, and as a cloud-based solution, it integrates easily with your existing technology.
Identity & Dark Web Monitoring
Believe it or not, your username and passwords may be sitting on the Dark Web. The Dark Web Identity Scanner monitors the dark web, looking for usernames with your companies domain name attached to it (example: firstname@yourdomain.com). If a credential, matching your business is discovered, BRITECITY will notify you and assist
Security Awareness Training
The User Training & Awareness component provides simulated email phishing attacks to you and your staff. We send your staff fake email scams in attempt to get them to take action. Any actions taken over a month period is recorded and reported on. This report can then be shared and used as a training tool.
Application Whitelisting
Even though antivirus software is a multi-billion-dollar industry, cybercriminals continue to develop sophisticated attacks that can get around the most expensive defenses. Why? Antivirus software relies on definitions, heuristics, and behavior analytics to determine if a file is malicious, and even so-called artificial intelligence is still using patterns based on previous threats. Application Whitelisting does it the other way around, allowing only trusted software to run on endpoints and servers and blocking everything else.
Additional Value Add Services
OS and 3rd Party Security Patching
Managed by our Security & Automation team, BRITECITY will publish all Windows Security Patches, Mac OS Security Patches, and 3rd Party Application Security Patches.
Email Attachment Quarantine
Using AppRiver Zix's Attachment Quarantine, it performs forensic analysis on attachments in Zix's secure, cloud-based sandbox environment. Clean email, every time.
Email Link Protection
Within each email, Link Protection rewrites all links to safe versions and performs time-of-click analysis on the destination address.  Malicous access blocked.
Email Message Retraction
Message Retraction (for Microsoft 365) enhances your incident response with the ability to retract malicious emails already delivered to users' inboxes.
Next-Generation Anvirus with Artificial Intelligence

Prevention & Content Filtering

Application Whitelisting

Patching Automation
MFA Powered by DUO

Identify & Dark Web Monitoring

Security Awareness Training

Email Link Protection / Message Retraction